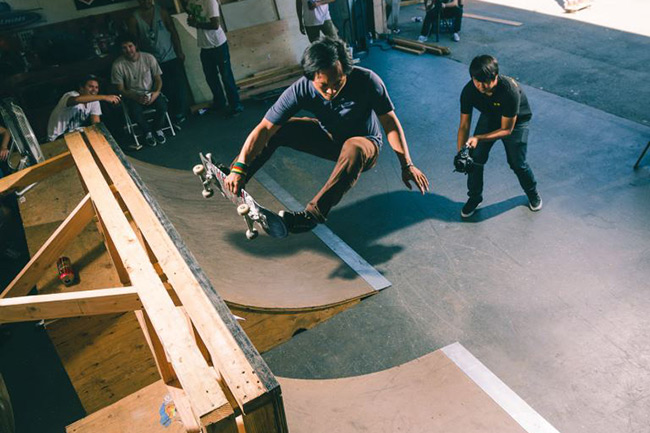 Who knows what they want to be when they grow up? For those of you who knew since they were kids, I say, "Congratulations!" I believe that is one of the great accomplishments in a person's life. For the rest of us like me, we have to fumble through life, try different things, and after a lot of trial and error, discover what we are looking for.
I had two decisions when I graduated from high school: enroll in a prominent Los Angeles art school or join the Air Force. Since choosing the military, I have not looked back. My experiences took me all over the world, from Europe to Japan to Abu Dhabi, and taught me a multitude of life lessons and crafts, including aircraft mechanics, discipline, how to adapt, and the perseverance it takes to complete recruiting school, ranked as the top sales training in the military. In effect, I know how to slip into an event, make friends, have a good time, and leave, knowing I can chalk another day up as one that I will appreciate.
I left the Air Force after thirteen years of service because I knew there was something different I needed to accomplish. Everyone thought I was crazy. Maybe so, but with determination, I set out to try new stuff, create something for myself, and keep learning along the way. My passion for business development and my willingness to talk to anyone led me to a career in sales, marketing, and advertising in major industries such as communications, technology, and finance. This is where I honed my skills as an entrepreneur and a techie. I have read all the top business motivational books out there, and I am constantly Googling the latest gadget.
But it was skateboarding that brought me home. I have been skateboarding since I was a little kid, but somewhere during my "adult" years, I stopped. When I decided to take it up again, it was like my entire world came exploding back, gushing pulsating color. Each moment tapped a creative part in me, as I transitioned my board between precision and natural flow. Because of skateboarding, I discovered what was most essential in me: the need to plan, but also think on my toes, moving quickly but also evaluating things in various ways.
Now, with Hot Kofe, I can cultivate what is really mine. I have always been a good listener, and I love a great story. That is why I picked up a camera and began filming. To be able to capture an idea and explore it through light and sound—imagine the possibilities.
What I found out is that it is not about what you want to be when you grow up—it is about creating a life that you want and doing the things you are passionate about. That is why I now strive to live life to the fullest while following my dreams. In the meantime, you can find me at the skate park.